The photobooth is a favorite party past time. However, ours is not your average photobooth! We bring in a background, professional lighting equipment, professional cameras, and a projector or HDTV.
We can configure the setup specific to your event, but we find most prefer the standard 3 photo timer – the guests press a button and have 5 seconds to get in position for their first photo. After that, there will be 2 more photos 1 second apart, giving them enough time to change their pose.
The photos are put up on a screen either in the same room as the photobooth, or in a different room of the party. This keeps the whole party in on the fun. We will bring props, but you are more than welcome to provide your own if you have a themed party.
The photos are uploaded to our secure site that night, so everyone can share them to facebook, twitter, or just to send to friends! Want prints? No problem, you are able to place print orders from our site day or night.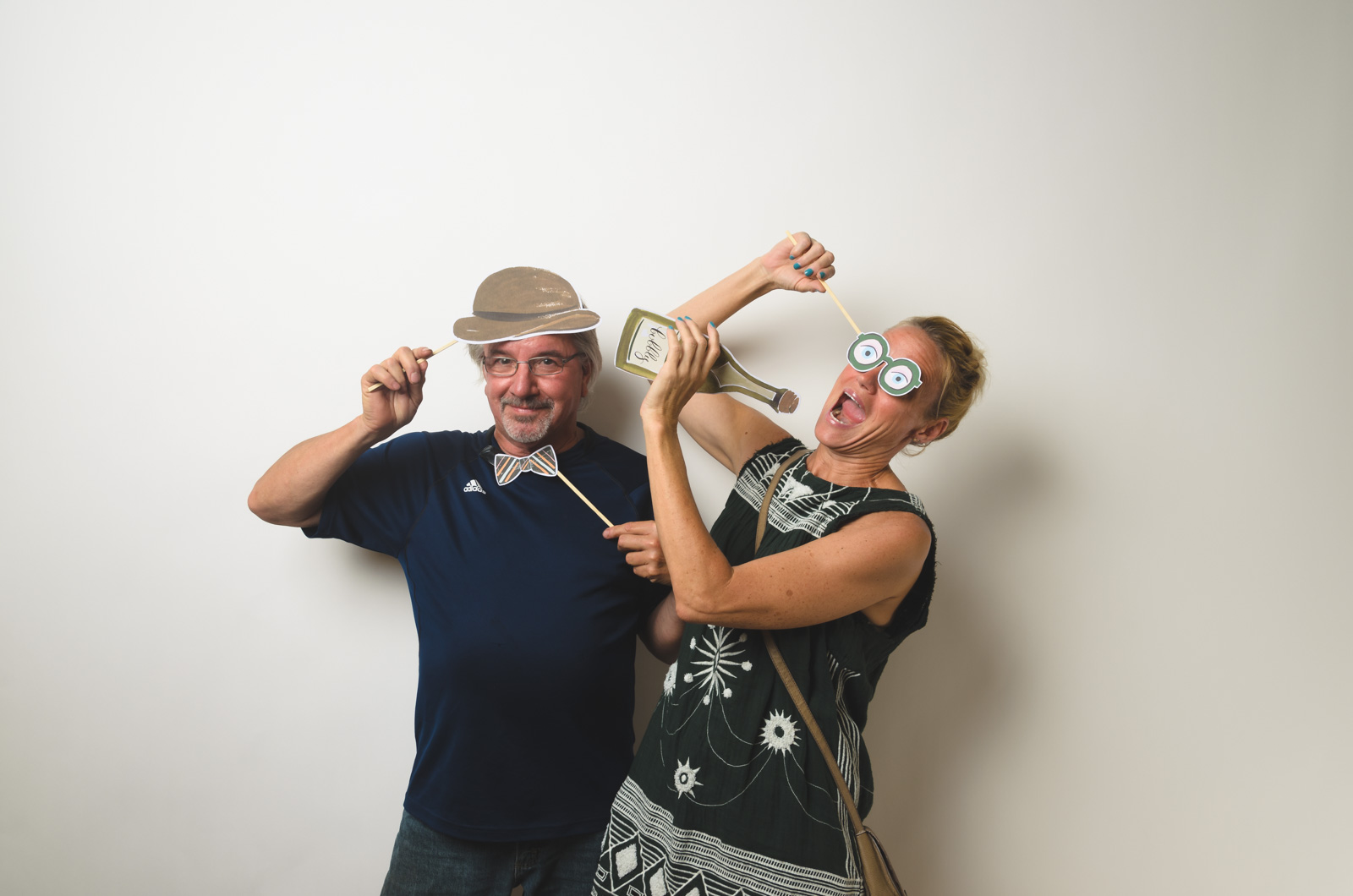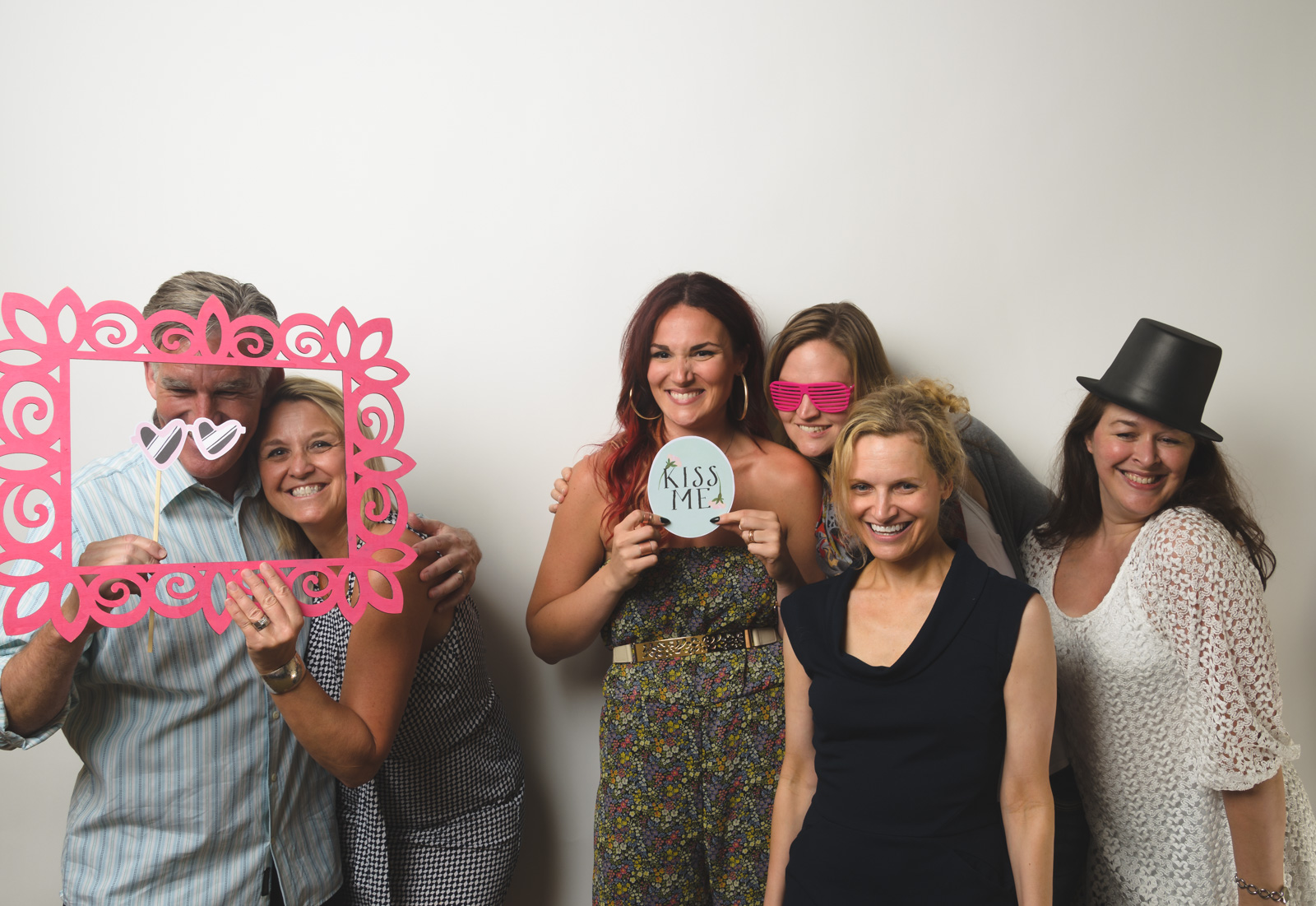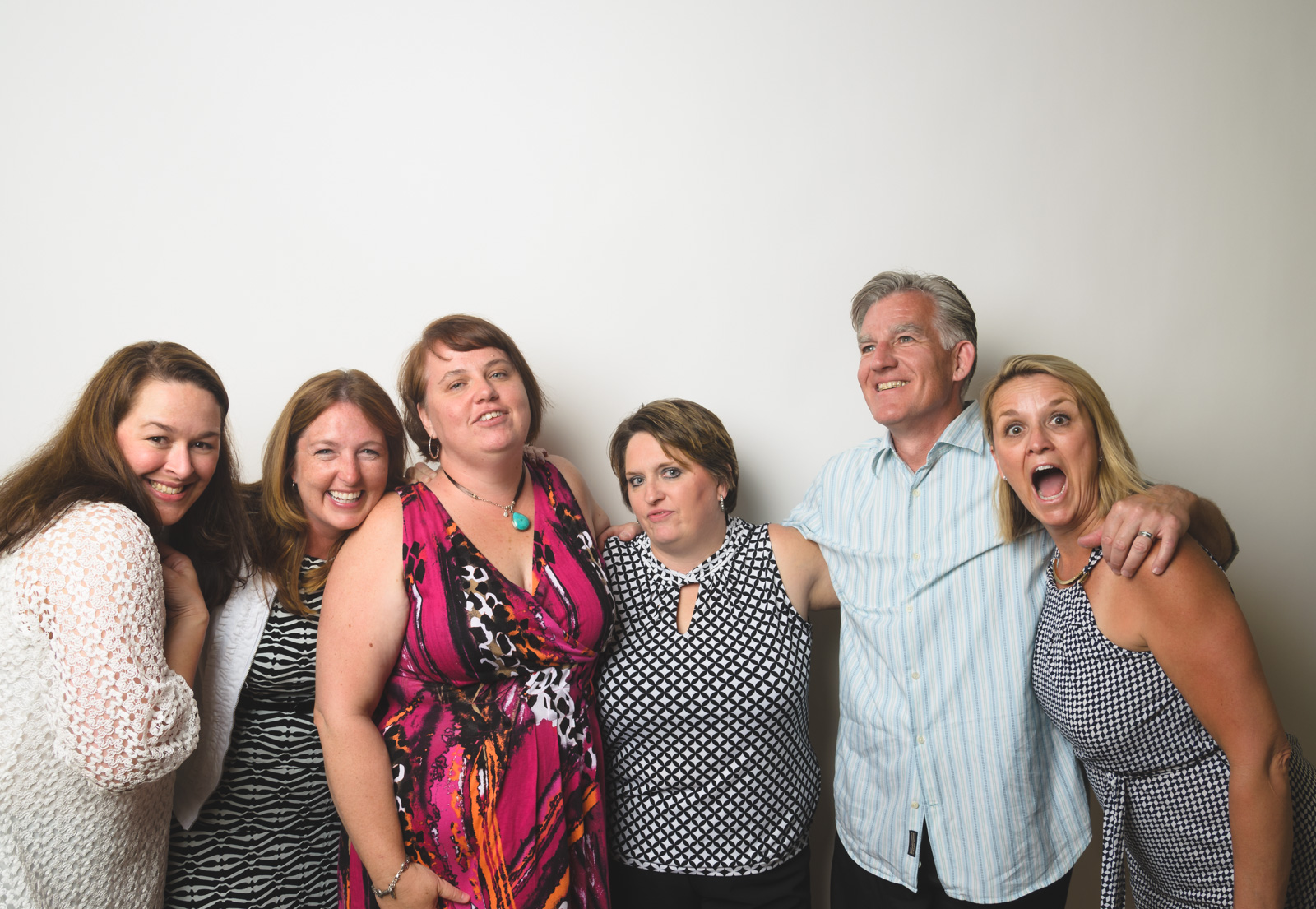 Sizes
Starting at $1200 for 3 hours, includes all digital downloads
Tiny Booth
This is our smallest booth. It's perfect for bust and headshots of people running solo, or couples – more than 2 is a tight squeeze! We usually use a bench for this booth and only need a 3'x6' space.
Medium Photobooth
This is a photobooth perfect for couples or small groups squeezed in tight! This booth can capture photos from the waist up. We can set this up in a space as small as 8'x8'. This is our most popular booth.
Huge Photobooth
This is our largest standard photobooth. This can be setup for a large group of people and if space permits, will allow to have full body photos taken – show off those shoes! For this booth, we need a space of at least 11'x11'.
Custom Booths
Want something different? No problem! We can set up extra cameras to get a birdseye view, or an alternate view while the main camera is taking the regular shots! Maybe you want some motion blur for dancing or jumping effects? No problem!
I know I hate it when I have to contact someone for a price instead of a price being printed online, but in this case I have to know more about what you're looking for. After all, it's custom.
Interested in a photobooth? Contact us
What you get
Transportation to/from your event (within 30 miles of Lawrence – additional travel fees outside of this area)
Set up, Tear Down.
Attendant. Either myself or a qualified attendant will be there to help with any props, tending to lights that get bumped, backgrounds that need fixed, or any other technical difficulties.
Projector and/or wireless streaming to another projector or HDTV. This is a great way to keep the whole party entertained with the antics from the photobooth! The photobooth will have either a projector or display for participants to see, in realtime, the photos they are taking. We can also stream to another location for the rest of the party to see what's going on.
All the photos from the event. We never add our logo or watermarks to your photos. If you would like your event logo or text added to the photos, we can handle that for a fee. With all of the booths, we do our best to have photos online the day of the event. We strive to have great photos straight out of the camera and we process photos on-the-fly so that the entire party can experience the booth. NO waiting to see the final photos! This means that you get to see your photos as soon as the flash goes off.
Private website for viewing all of the photos, with the ability to share, download or print your favorites from the event.
What we require
AC power. If you will not have AC power available, we will need to arrange a generator while will require an additional fee.
Wifi. Internet access allows us to start the uploading process during the event so guests can share photos while the party is happening. If you will not have a wireless network we can use, we can bring our own for an additional fee.
Time. For setting up and tearing down. We require 30 minutes prior to when you want to use the booth and 30 minutes after to tear down.
If you need us to set up much earlier in the day before the booth will be used, there is a $25 per hour idle fee. For example, you are having a corporate team building meeting. You want the photobooth for the fun afternoon events, but there will be a presentation or meeting before hand where any noise would be a distraction. We will come in, at least 30 minutes prior to the presentation to set up. Then we will leave you to the presentation/meeting and return for the fun!